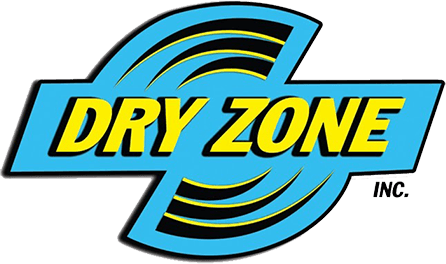 Insurance Claims
Part of SWFL Largest Collection of Disaster Restoration Companies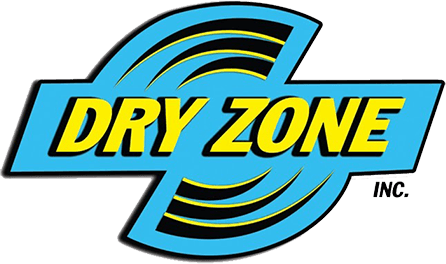 We Offer Insurance Claims Assistance
When dealing with a disaster at your home or business, you want to know what to expect when it comes to the restoration process. When filing an insurance claim to pay for restoration work, there are typically a few more steps than a standard self-pay job. We'll lay those steps out in detail below.
STEP 1 - CALL DRYZONE
DryZone will have a technician at your property typically within one hour. Once we arrive, we'll talk with you about your situation, establish a remediation plan, and provide you with a general idea of any out-of-pocket costs.
STEP 2 - SIGN WORK ORDER
By signing our work order agreement you are giving us the direct authorization to service your property in the means of Emergency Services such as water extraction, structural drying, and dehumidification. In addition, if applicable you are authorizing us to perform Microbial Remediation and Restoration Services. It is very critical that all of the appropriate sections are signed. Without having the signed agreement DryZone will not be able to speak with your insurance company in resolving your claim.
STEP 3 - FILE AN INSURANCE CLAIM
You'll need to contact your insurance agent and file a property loss claim. We suggest filing even if you think you are not covered. We've heard of some odd cases where a loss was actually covered even though the property owner did not believe they were. DryZone cannot report the claim for you. Be advised that you may want the direction of our concierge manager to assist you in this process. If you desire our professional assistance please contact Maria to help with your claim.
Maria Cervera – (239) 249-5836
*Your insurance company may have a preferred list of contractors, who are usually pre-qualified by your insurance company. However, you may select any contractor you wish to perform the necessary repairs.
Once a claim has been filed, a claim number will be assigned. Please be sure that you write down the claim number so it can be then given to us. Without this information, we will not be able to properly process your claim. Your insurance company will instruct you that a property claims adjuster will be in touch with you in the next 24 or 48 hours. This information may vary depending on insurance companies. DryZone will have one of our highly skilled Project Managers and or Production Manager Meet with the insurance adjuster to review the damages and to ensure your claim gets resolved.
STEP 4 - COMPLETE DAMAGE ASSESSMENT
By now the team at DryZone is working very hard to ensure that your property is now being handled with the utmost care. DryZone trained certified professional technicians will thoroughly explain the damages as they are found and provide you information on how we will be handling your claim. Within 24 hours of the loss, you will be receiving a call from either our Production Manager or Project Manager to assist you further in the claims process. At this time we will be confirming the damages, and preparing a detailed computerized invoice for the work that is being done now and in addition a detailed computerized estimate for the repairs that are now needed.
By authorizing DryZone to move forward with repairs a detailed computerized estimate will be provided to your insurance company. This helps to expedite the approval process thereby getting the repair work completed much sooner. Several factors can influence the time that your claim to be settled. Depending on the severity of the loss and insurance company claims to handle processes, your claim may take a few days to several months.
STEP 5 - RESTORATION WORK
Due to the Florida Statute of 718.111(11), if your property is considered a Condominium and drywall have been damaged, it is now necessary to contact your HOA on removal and replacement of drywall. Your insurance company will not include drywall in the claim however, will include finishing the drywall. DryZone claims management team will take the responsibility to ensure that your HOA is contacted and provide them all the necessary information.
By now we have met with your insurance adjuster and all of the necessary paperwork has been submitted to your insurance company for processing. At this time you will be informed by one of our professional staff members that DryZone has a complete product design center that will provide you all of the materials to bring your property back to looking beautiful.
You'll be able to schedule an appointment at our design center to select the products or upgrades you want to be reinstalled after the initial remediation. Our design center is located in Naples, near the Naples Municipal Airport. Once all materials have been selected, your claim will be turned over to our Construction Management team to create a project schedule. This schedule will determine the timeline of activities.
STEP 6 - CLAIM COMPLETION
In many cases, your insurance company will pay DryZone directly for the work. If your name is included on the insurance check, you will be asked to endorse the check over to DryZone when the work is complete and you are satisfied. In some cases, your mortgage company may also be included in the check. If so, your assistance will be required in the process of getting an endorsement from your mortgage company.
That's it! We're all done, your property looks better than ever, and you are ecstatic. DryZone would like to take this opportunity to personally thank you for trusting us to restore your property and allowing us the opportunity to work with you under these unexpected events. It gives us great pleasure that we were of assistance to you.