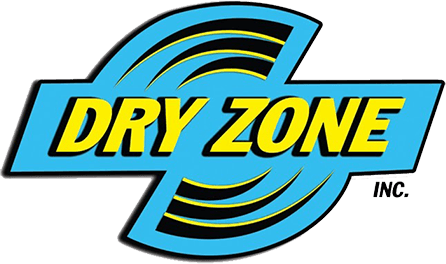 FAQ
Mold Remediation

What is mold?

Mold is a living fungus. It grows in areas of high moisture. It can cause health issues if allowed to grow in your home.

Will mold grow after water damage?

Yes. Mold can begin to grow and cause issues after about 36 hours if the water damage is not properly dried. Even though a surface may feel dry to the touch, there may be residual moisture below the surface that can support mold growth. That's why it's important to have a professional drying service such as DryZone respond. We have special equipment to determine the moisture content of surfaces and ensure it is properly dry and cannot harbor mold.

Does mold cause health issues?

It can. Especially when found in high concentrations. However even in low concentrations mold can cause adverse health effects to the elderly, infants, and people with compromised immune systems.

Where do you typically find mold growing?

Mold can grow just about anywhere. Mold requires moisture and an organic food source such as drywall, wood, paper, leather, cloth or any other porous surface.

How do you know if you have mold?

There are several symptoms of a mold problem. Musty smells, dampness, discoloration, excessive allergies. If you notice any of these issues you may have a mold issue. We can do both a visual inspection and if need be, hire a 3rd party air quality test to ensure results are not biased.

Water Damage

Does anything have to be thrown away after a flood or water damage?

Sometimes. In most instances, everything can be properly dried and saved, however depending on the category of water damage (Cat. 3 – Sewage) usually from the toilet or sink backups, some items may need to be removed and disposed of (carpet, pad, drywall, baseboards, etc.).

Can I clean up water damage myself?

We don't suggest it. In very few instances when not much water was released (a glass of water), you may be able to dry it quickly. However if there was an excessive amount of water or the water was allowed to soak into carpets, walls or flooring, specialty drying will be required to ensure mold and other problems do not develop. Even though something may feel dry, there could be leftover moisture beneath the surface that can cause more problems in the future. If you question this, give us a call and we'll give you some advice.

What does water damage look like?

Water damage can present itself in many ways, from discolored ceilings and walls to warped flooring or baseboards. If you think you may have a moisture problem, give us a call and we'll come take a look for free.

What does water damage come from?

Water damage can originate from many sources including toilet backups, sink leaks, roof leaks, AC condenser line leaks, refrigerator ice maker leaks, foundation cracks, and many other sources.

Property Restoration

Why is it important to have a certified company fix my water damage?

Having a certified water damage restoration company ensures that your property is going to be properly dried. Overdrying can cause issues with cracking and other structural problems while under drying can cause mold-related issues to appear. All of our water damage technicians are WRT (IICRC) Certified, which is the gold standard in the industry. For more information visit:

http://www.iicrc.org

.

What are the benefits of using my own restoration provider?

When you hire us, we work for you and work to get your property repaired on time and with the highest quality. We're also a one-stop shop, meaning not only can we help dry out and remove mold, but we'll also repair it to its pre-loss condition. Using the insurance company's preferred vendor may not offer the most experienced technicians and you're not quite sure who you'll have in your home, also in many instances, you'll have to hire a separate general contractor or repair company to build back what the restoration company tore down. All our technicians are WRT certified (Water Restoration Technician) through the IICRC and all technicians are also fully pre-qualified and background checked. We're fully insured and bonded and are ready to help you get your life back to the way it was before your loss. Call us today at

(239) 360-5207

and let us help you get back on track.

Do I have to use the restoration company my insurance tells me?

Absolutely not. Most times insurance companies act in their own interest and will offer you the cheapest restoration company around. Even though they may be certified, they're working for the insurance company. We always suggest shopping around and finding the restoration provider you trust and feel the most comfortable using. We work with all insurance carriers and can handle billing through whatever carrier you have.

Will insurance cover any expenses related to water damage?

Usually. Most insurance companies provide coverage for losses related to water damage, depending on the source. You'll need to check with your insurance policy to ensure you are properly covered. We will work directly with your insurance provider on your behalf to ensure billing is properly taken care of.